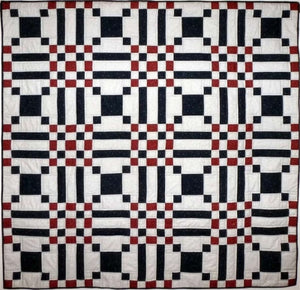 Checkered Path
See more from
Highview QuiltWorks Quilt Patterns
Item Number

The Checkered Path quilt pattern was inspired by a basic weaving structure. The small variation is the size of the pieces which give the quilt an illusion of movement. The quilt pattern can be easily made by a confident beginner.
Finished Size
Without border: 55" x 55"
With border: 65" x 65"