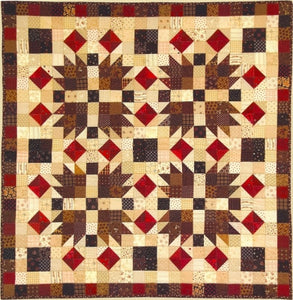 Glowing Bears Quilt Pattern
See more from
Maple Hill Quilts Quilt Patterns
Item Number

Glowing Bears wall hanging quilt pattern is easy to read, step by step from start to finish. Made with the popular Bear's Claw OR Bear's Paw block, this pattern has only two pattern pieces, one square and one triangle.?ÿ It includes a minature size. This pattern is perfect to put a little bit of country into your home.
Finished Sizes:
Miniature: 24 1/2" x 24 1/2"
Small: 36 1/2" x 36 1/2"
Medium: 48 1/2" x 48 1/2"