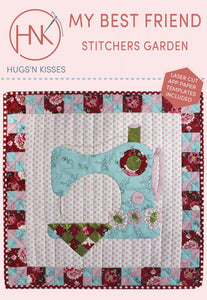 My Best Friend Sewing Machine Quilt Pattern
See more from
Hugs n Kisses Quilt Patterns
Item Number

As a quilter or sewer, our machine is our best friend. Make this mini quilt to start your quilt wall or use as a cushion or a quilt block.

Applique, EPP and embroidery techniques are used. Custom laser cut Applique paper templates are included.

This mini quilt measures 20"" X 20"".