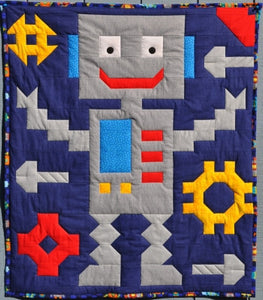 Robot
See more from
Counted Quilts Quilt Patterns
Item Number

This quilt pattern was inspired by Lisa's husbands work with robotics, his involving their kids in a robotics club at their elementary school and an adorable outfit her newborn was wearing. 3 sizes in 1 pattern!
Finished Sizes:
Wall Hanging: 24" x 28"
Crib: 36" x 42"
Lap and Throw: 48" x 56"