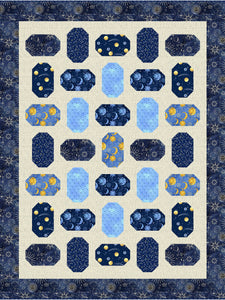 Radiant Downloadable Pattern
See more from
Quilting Renditions Quilt Patterns
Item Number

This is a downloadable pattern. Downloads are sent immediately after purchase.

Isn't this quilt just Radiant? A sized fat quarter pattern that glows! From Lap size to King size so you can make it your own. Time to see how many fat quarters you can find in your stash!

Please respect the copyright law. The artist has worked hard to create this work. If another copy is needed for a friend, another license needs to be purchased. Thank you for supporting the quilting community.