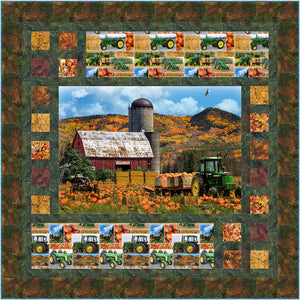 Triptych Downloadable Pattern
See more from
Quilting Renditions Quilt Patterns
Item Number

This is a downloadable pattern. Downloads are sent immediately after purchase.

A versatile panel pattern that allows for both vertical and horizontal panels!! Have fun playing with this one!!

Please respect the copyright law. The artist has worked hard to create this work. If another copy is needed for a friend, another license needs to be purchased. Thank you for supporting the quilting community.