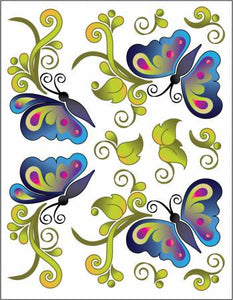 Tattoo Elementz - Butterfly Bliss
See more from
Urban Elementz Quilt Patterns
Item Number

Decorative contour cut decals (the same type that go on your car/motorcycle/bicycle) for sewing machines, longarms, electronics and more!
These rub-on decals are available on either a clear (for white or light color items) or a white (for dark color items) vinyl background.
Multiple Sizes on an 8.5 inch x 11 inch sheet.